What is Responsive Web Design (RWD) and why it matters to mortgage originators?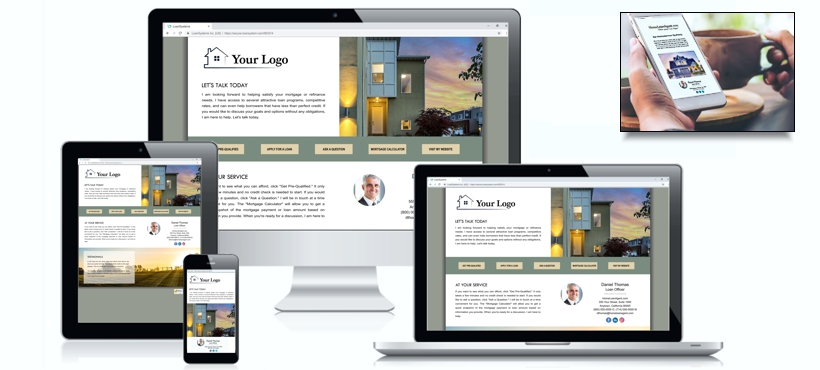 Responsive Web Design (RWD) enables web pages to display well on a variety of devices and screen sizes. When a website is designed using RWD, it will also adapt to the position of the screen and size of the browser window. If designed correctly, you can count on your site having an appealing look, no matter what device is being used to view it. This is extremely valuable to business people that rely on their website to market their services.
Why Responsive Web Design is important?
It is well known that mobile devices account for a majority of total internet traffic. This is only likely to increase going forward. This means that visitors to your website are more likely to view your content on their mobile phone or tablet computer. If your site does not use RWD, the content may be too small to be read, or the pages will be difficult to navigate. Frustrated users may simply navigate elsewhere.
Additionally, with social media being such an important resource for business people that rely on referral business, an even greater percentage of your site's visitors are likely to navigate to your site while interacting with their social media, which is more likely to take place on a mobile device. With RWD, you can count on these visitors being greeted by an attractive and easy to navigate layout.
It is also known that Google boosts the rating of sites that use RWD, since they are more user-friendly.
LoanSystems' Loan Concierge Pages are designed using RWD. If you are a mortgage originator, a Loan Concierge Page is the perfect complement for your website and social media pages. They interact seamlessly with your website, social media pages, and loan origination software. Their use of Responsive Web Design is aimed at making you look good on all devices, helping you to originate more loans.