24 Great Loan Concierge Page Templates Added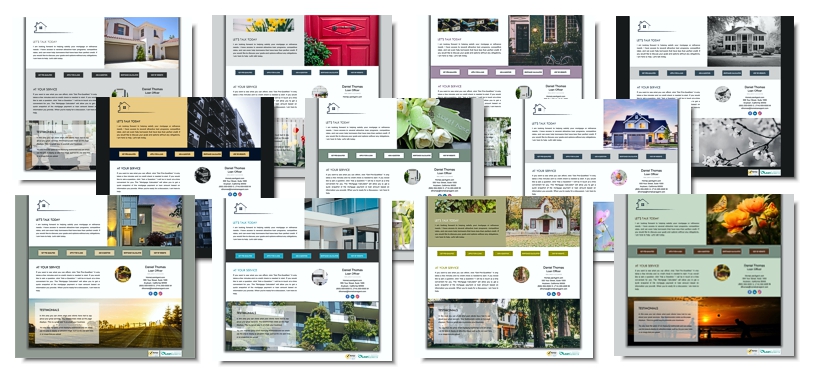 LoanSystems has made it much easier for Mortgage Originators to look great online. We have added 24 great-looking Loan Concierge Page templates. After choosing a template design, users have the option to use the template images, select any other images from our great selection, or upload their own. The colors can also be modified, if desired, for seamless branding with their existing website. The text can also be updated ay anytime.
And remember - when a visitor asks a question, requests pre-qualification, or applies for a loan, the Mortgage Originator receives an instant text or email message, allowing for immediate contact to be made.
The Dashboard allows users to modify the Loan Concierge Page at any time and in just about any way. There are also 8 layout configurations that can be used with any of these designs. Testimonials and links to the user's website and social media pages can added with ease. These are powerful loan origination tools.
A Loan Concierge Page is a mortgage originator webpage, simplified to help mortgage originators quickly highlight their services and encourage clients to ask questions, request pre-qualification and submit loan applications. Loan Concierge Pages are customizable and provide mortgage calculators, client testimonials, and links to your website and social media pages, if desired. Setup is free and only takes a few minutes.