Do you have the right technology to succeed as a loan officer?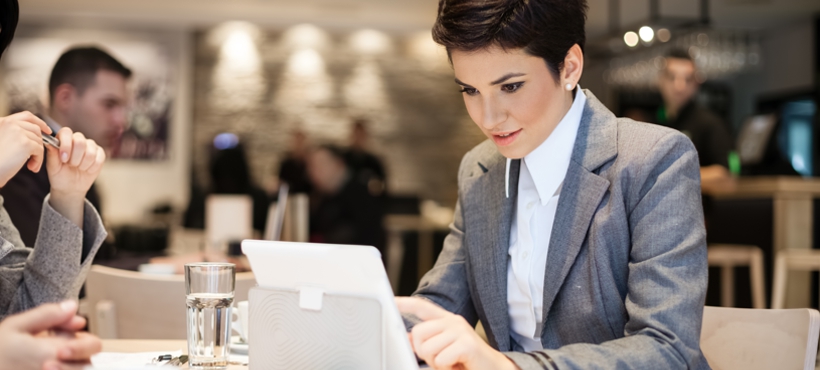 In today's world, you simply will not succeed without the right technology. What are the essentials?
Smartphone
This is the center of your business. Because much of your time is spent on the go, you need to be accessible by your clients and your office. Master your use of a calendar that is accessible on your smartphone. Other essentials include e-mail and text messaging. It is advisable to devise a system to track all of your clients. Insert their name with a system that works for you to know if they are a client, prospect, or business associate. Creating a contact will allow you to greet them by name when they call. Take the time to insert their email address and correctly indicate which number is for home, office, or mobile. A system that identifies clients, prospects, and associates may also allow you to prioritize which calls you will take if you are busy.
It may sound basic, but you must give attention to the message your clients will hear if you are unable to answer the phone. "Leave it at the beep," "You know what to do," or the generic message simply will not cut it. Your message must be professional, brief, and assure your clients that you are looking forward to speaking with them. The best messages are between 10 and 30 seconds. The following is one example:
You've reached (your first and last name) with (your business). I look forward to speaking with you but am away from the phone at the moment. Please leave your name, a message, and the best time for me to reach you. I'll return your call as soon as possible. Thank you.
If there is a better way to reach you, such as through a text message, put that on your business card or tell your client or associate that when you speak. You don't want clients chasing you around to speak.
A website and/or a Loan Concierge Page
You absolutely must have a web presence and LoanSystems can help. If you don't have a Loan Concierge Page, it only takes minutes to set up. A web presence has several objectives:
Provides information about you and your services.
Makes you accessible outside of your normal business hours.
Invites prospective borrowers to contact you, ask questions, and request pre-qualification or submit a loan application online, if you have such services.
Allows you to make a good impression on your clients.
Can be used as a reception point for hyperlinks that are placed on your social media pages, or the social media pages of your associates.
Can be used with a QR Code to bring clients to you if the QR Code is placed on your business card and other print ads.
Can provide useful information and services to prospective borrowers, such as a Mortgage Calculator.
Can provide client testimonials.
Loan Origination Software
It is assumed that you have office support consisting of a loan processor and Loan Origination Software (LOS). LOS allows you or your loan processor to manage the various documents and information needs as the loan moves through the various steps from origination to funding.