Are you a mortgage professional?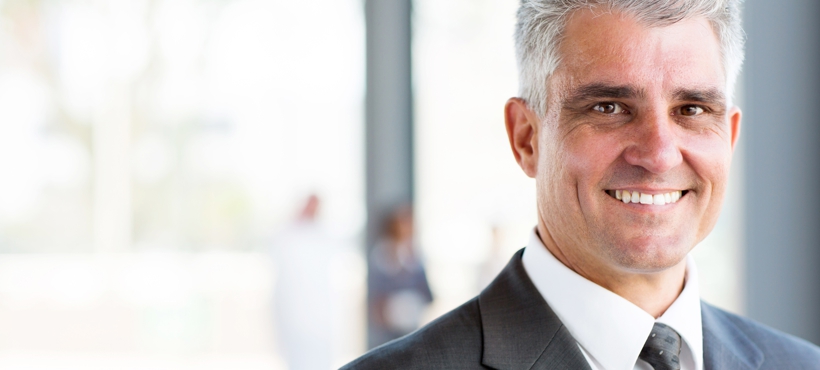 Of course, you may say. But let's think again about the term, professional. True professionals project professionalism in just about all they do. They dress like professionals, speak like professionals, are organized like professionals, and so on. Here are a five pointers that can help you hone your level of professionalism just a bit.
1. Your absolutely must have a professional business card. It needs to be clean and crisp. And be sure to always have a few with you. A few extra dollars for quality card stock and a color logo is money well spent. Don't even think about printing them yourself. A visit to a professional printer is an absolute must. Ask to see samples of mortgage or real estate cards that they have done. Ask which ones they liked the most and request suggestions.
If you are a LoanSystems user, be sure to place your QR Code in the corner of the rear side of your card. Some people will go to your Loan Concierge Page just to see how this works. That little touch also lets people know that you have your technology together and take your business serious.
You will need hundreds, even thousands, of business cards. They should be given to everyone you meet -- family, friends, neighbors, the cashier at the grocery store, people at the gym, etc. Be discreet when handing them out, not pushy. Consider the following possible approach:
"Hey, have I given you my business card? (Hand them the card) Be sure to call me if I can ever help you with a loan or a refi or answer any questions you have."
Adjust as needed, but always be ready to make this quick and concise pitch. In some situations, consider giving them two cards. They can keep one and give the other one away.
2. Mortgage professionals are punctual. Are you on time for every appointment, or do you overbook and find yourself calling clients to let them know that you're running late? Do you miss appointments because your calendar is disorganized or kept in two or three places? Decide on an app, physical calendar, or other system and stick to it.
3. Mortgage professionals are accessible. Do your clients call you to be greeted by a message stating that your mailbox is full? This will send a load message about you. Does it take several hours or days for you to return calls? This is one of the top complaints concerning loan officers. Stand out by being accessible. When you truly are unavailable, be sure to call your clients back as soon as convenient.
4. Get your act together. When you meet with clients, are your shoes shined, pants and shirt pressed, and brief case or purse clean and orderly? Will you impress them with your overall presentation? This is not to say that you must follow a specific dress code. Customs and styles vary widely in different areas. But your manner and style should be consistent with financial institutions in your region, even a notch above. This is what you represent—the very bank or lender that will loan your client tens or hundreds of thousands of dollars. You must look and live the part.
People will take notice of every detail. Instill confidence from the moment you are on stage.
5. Give attention to your office. If your client comes to your office, will they be impressed? If not, arrange to meet them elsewhere. If you must use your office, do everything possible to make it a welcoming and professional environment. From the moment they walk in the door, to the water or coffee that you offer, to the chair they sit in, and the pen you offer them for signing, every detail deserves attention. If theirs is a pleasant experience, they will be proud to refer others to you. If not, they will probably share that as well.